Okay, this is going to be a big blog post! Lots of news to share!!!! I promise none of them are April Fool's jokes! First off, I am the guest designer today at Frosted Designs!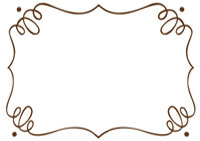 Next super fun news is that there are new clearance items in my clearance rack online!
Don't stop now! There's more! I won not just one spot in Kelly Purkey's online sketchbook class, but 3 spots!
That's means I have two to give away! These spots cost $28 each for paying class members! Yowza! I'm giving away the 2 spots randomly to 2 people who place any online order between now and tomorrow at 5:00. This could be YOU!!!
And now for even more prizes from ScrapFIT!!!!
One of my favorite embellishments to make are homemade flowers! Flowers can be made out of paper, ribbon, chipboard, punches, fabric or anything!!!! Lets see a layout with a wonderful handmade flower (or more) on it made by you!
So, my lovely readers, here is a kraft gift bag that was given to me at Christmas. I am a bit of a hoarder when it comes to useful supplies. If I can reuse it, it is going in the stash! So, here is how I re-used my gift bag.
I cut a square from Cherry Cobbler as well as another square from the retired vintage Christmas paper. I adhered these two pieces together and added some vintage button brads in each corner. I used a gorgeous red satin ribbon from a box of Godiva chocolate (that didn't last very long!!!) to add a dainty bow around this piece.
Now, here is a closeup of the flower. I started with a doily for the base and then cut several sets of flowers with my Fun Flowers die cut. I used Cherry Cobbler, Very Vanilla (sprized with Cherry Limeade Glimmer Mist), retired material from the Christmas catalogue, and some cheap brown material that is super thin for the layers.
I used about 2 flowers for each layer for a total of 8 layers. I then very carefully poked a hole through all of those layers (it was pretty thick) and sewed an Always Artichoke button on using Linen Thread.
I really loved the look of the flower, but it was a bit too big for my scrapbook pages, so I thought it would make this kraft gift bag all dolled up and ready to give as a gift! It doesn't even have to be for Christmas!
Now it's your turn! Head on over to
ScrapFIT
and get your scrappy workout clothes on!
Sweet Peach Crop Shop has generously donated 2 of their specialty Anniversary Kits to us this month!